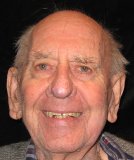 James Symes
Historian, Author
James Symes, or Jim as he is often called, has been researching the Pennant Hills District for over 30 years.
Jim and his wife Margaret travelled to England and Ireland twice to investigate both the voyage of the First Fleet and the Irish Rebellion of 1798, which had important repercussions in the fledgling colony of New South Wales when the Castle Hill Rebellion took place a short time later (1804).
Jim's major work In Search Of The Pennant Hills is the culmination of his research collaboration with fellow historian Trevor Patrick.