Beer is considered the Australian national beverage by many and it derives much of its distinctive taste from the malt that is created at the plant of Barrett Burston Malting Company Pty Ltd, Thornleigh.
Stainless steel truck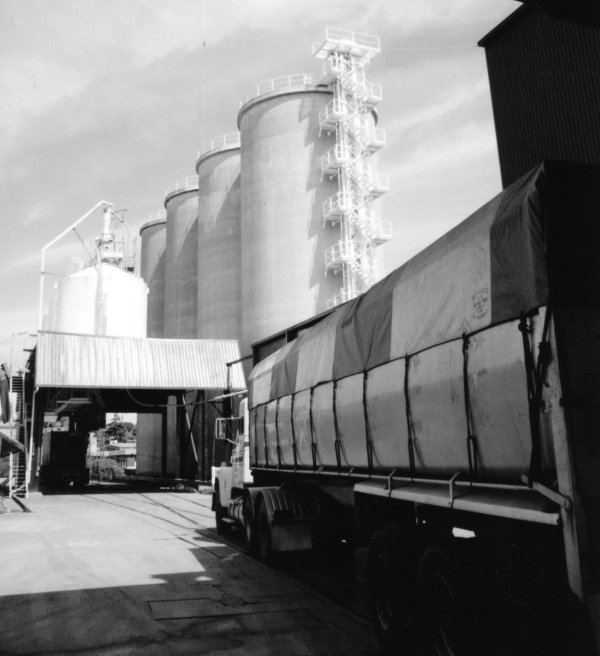 The single railway line completed in 1886 from Strathfield to Hornsby created the opportunity for industry to be established in a selected area of Thornleigh. The land to the west of the line was available at low cost and had nearby developing residential suburbs to provide staff.
Mr William George Chilvers [1860s -1937], an English master malster who was a fourth generation leader in the trade, started the first important large scale business on this land when he built the malting plant immediately beside the railway line. Mr Chilvers applied for and received assistance in adding a railway line siding giving access for bulk delivery of barley grain from the farms of western New South Wales. The business was registered as The New South Wales Malting Company and has operated on the same site since 1913.
The malting process converts the heart of the barley grain into maltose sugars that give the distinctive taste to beer. The breweries add the malt in various proportions to create popular flavours. The Kent Brewery on The Broadway, Sydney was the major purchaser of malt from Thornleigh in the first half of the 20th Century.
Trevor Patrick is a local historian of the north-west of Sydney, Australia. His latest book, In Search of the Pennant Hills, recounts some of these stories (and others) in more detail.